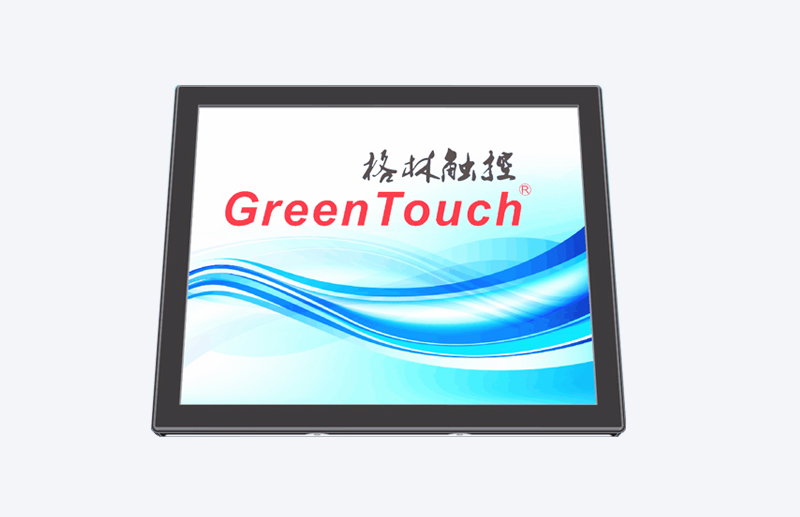 17" open frame touch screen monitor
Overview:
GreenTouch's TM-1702C 17-inch open frame touchscreen uses advanced LED backlight technology which can save energy and power while running and has the thick and sturdy design. The touch screen is built by GreenTouch's professional team and is stable and reliable.,producing superior image clarity, resolution, transparency, good accuracy and vivid images. The TM-1702C instantly captures and draws the attention of users, suitable for self-service kiosks, entertainment venues, retail self-service and industrial automation workshops.
Wide Application:
The touch screen for this model is sealed to prevent the bad influence from dirt, dust and liquid. The projected capacitive touch panel is highly sealed and can meet the IP65 requirement. From designing to molding, the whole process is finished by GreenTouch professional team. Its longevity is much longer than similar products.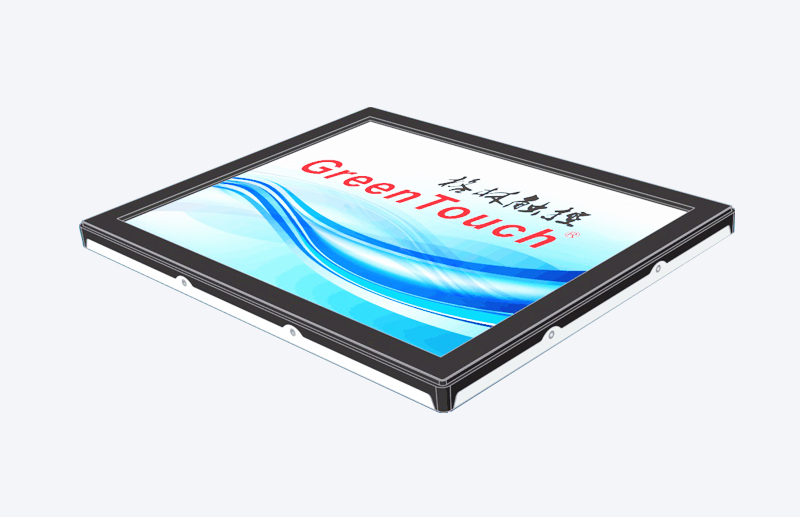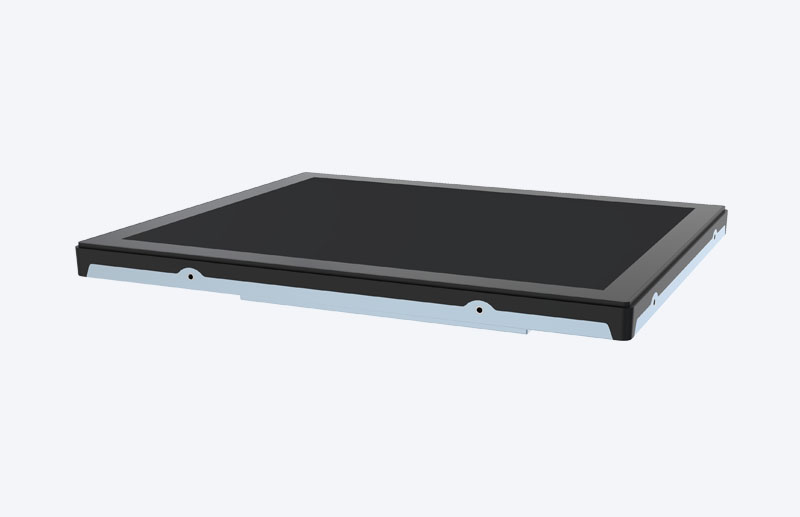 Immediate Availability:
With the industry-leading multi touch technology,including the advanced projected capacitive solution with (G+G) 10-point touch equipped with our WEIDA&ILITEK chip controller, it delivers great optical clarity and touch durability. Commercial Level: GreenTouch's open frame touchscreen brings you good quality and high reliability. GreenTouch offers customers the worldwide customers with the standard one-year warranty. From product designing to producing to software developing and to product testing, all processes are handled by GreenTouch,pursuing that the product can run perfectly. All of our products have passed (more than 20 items) strict reliability tests.
Featured elements:
- Projected Capacitance provides great optical clarity and touch durability and passed CE/FCC/IK-07 testing - GreenTouch touch solution adopts the latest projected capacitive solution with (G+G) 10-point touch -HDMI, DVI and VGA audio interfaces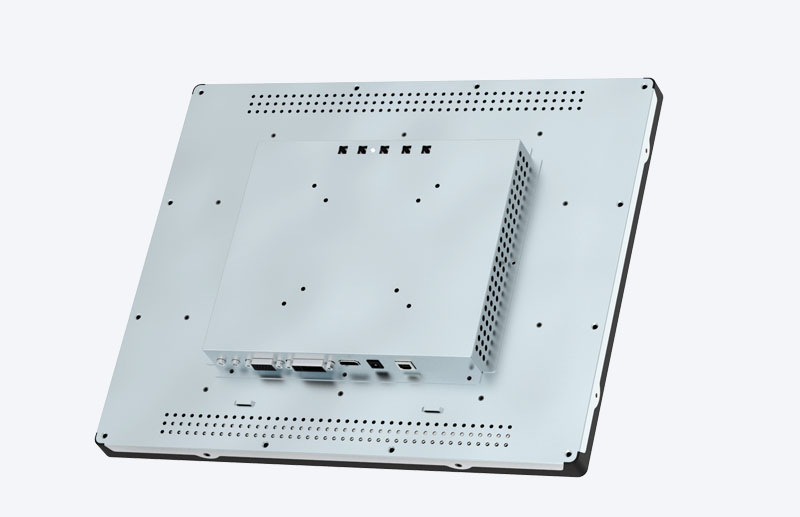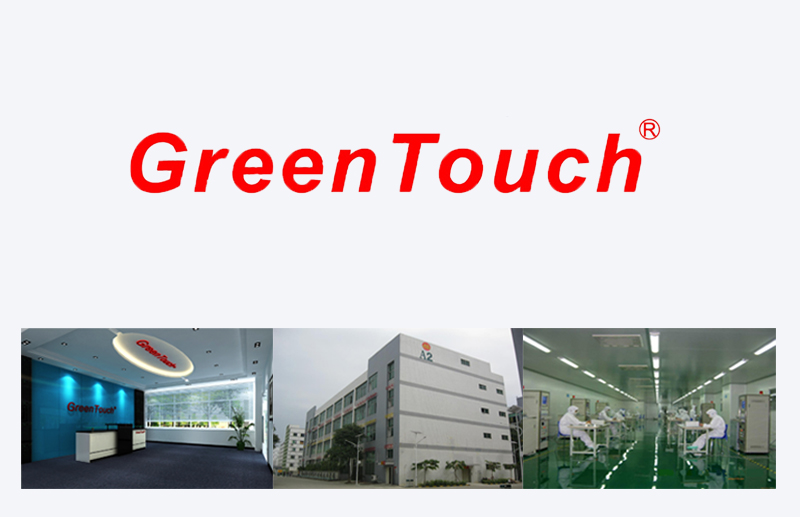 Company Profile:
The GreenTouch factory is located in the high-tech city of Shenzhen, China. It covers an area of 2000.00 square meters and has a plant area of over 1,700 square meters. GreenTouch design and produce resistive touch screen, projected capacitive touch screen, infrared touch screen, projected capacitive touch film, touch display and touch All-in-one, touch digital signage and open touch displays there.
Part Number

Projected capacitive:TM-1702C-CT

Enclosure Color

Silver

Touch Technology&Touch Point

10-point touch

Touch Interface

USB2.0

Diagonal

17''Diagonal,Ratio4:3,Active matrix

TFT LCD, LED backlight

Display screen (OSD)

Visit via turn on/off button in OSD.

Control unit:menu,up,down,exit,power

OSD:contrast ratio,brightness

horizontal/vertical,RGB,time,phase

select default value, language

(English,Germany, Spanish, Japanese

French),OSD validate/invalidate,power

OSD menu

Screen Ratio

5:4

Acitive Area (mm)

338.92mm x 271.34mm

Resolution

1280 x 1024

Other resolutions

1024 x 768 ; 800 x 600; 720 x 400 ;

720 x 350; 640 x 480,60 Hz;

Viewing angle

Horizontal (left / right):

± 80 ° or total 160 °
Vertical (up / down):

± 70 ° or a total of 140 °

Color Pixel

16.7M

Brightness(Typ.)

LCD panel:250 nits (Typ.)

Response time (standard)

16 ms

Contrast ratio (standard)

1000:1

Video input frequency

Horizontal:31.5 - 60.2 kHz;

Vertical:56.3 - 75 Hz

Video Interface

HDMI, VGA,DVI

Power

Externel DC - Optional adapter

Power Input Interface

INPUT POWER CONNECTOR SPECIFICATIONS

(for all in one PC) - Type: DC cartridge receptacle;

Cartridge ID: 5.5 mm(± 0.3 mm); Needle OD:

2.0 mm (+0.0 -0.1 mm); Cartridge depth:

8(±0.3 mm).External DC, input voltage DC: 12V
Power connector (on power adapter)

- Type: DC cartridge Plug: Cartridge

OD: 5.5 mm (± 0.1Mm); Needle Inner Diameter:

2.1 mm (± 0.1 mm); Cartridge Length:

9.5 mm (± 0.5 mm)

Input Voltage

12VDC +/- 5%

Power Consumption(Typ.)

Monitor + Adapter @ 230V/50Hz
Working: 16.5 W
Sleep: 1.5 W
Turn -off: 0.5W

Dimensions

Projected capacitive touch:

384.06mmx316.16mmx44mm

Dimensions for Shipping

510mmx435mmx125mm

Net Weight

3.7kg

Gross Weight

5.2kg

Working Temperature

0°C to 40°C / 32°F to 104°F

Storage Temperature

-20°C to 60°C / -4°F to 140°F

Humidity

Working: 20% to 80%
Stocking: 10% to 95%

Tightness

Touch panel seal to bezel
LCD Touch panel seal to LCD

MTBF

50,000 hours

Warranty

1 year

Institute Certificates

U L,A1:B30 cU L (Recognized),

FCC, CE,, China RoHS

Installation Methods

100mm or 75mm VESA Install;

Open frame installation kit

Content in package

Product data sheet
With bezel: L-shape install kit

and W-shape crews
Quality Certificates
Warranty card

Optional/External devices


HDMI cable

DVI cable


VGA cable

Touch USB cable

North America Power cable

Europe&South Korea Power cable

Britain Power cable

China Power cable

Taiwan Power cable

Japan Power cable

Argentina Power cable
Driver Download:
| | |
| --- | --- |
| Projected Capacitive touch | Link to the driver for capacitive touch weida /Ilitek driver |
Certification:
(CE/FCC/ROHS certificate scan)
From now on, cooperate with GreenTouch. Contact sales (various links)
Web page navigation.