Industrial
The advantages of Industry 4.0 lead the transformation tide of many enterprises. If you want to enable a multifunctional and more intuitive operation interface, you need a new set of connected and interactive devices to achieve a multifunctional and intuitive interface.Industrial displays connect human and machine,replacing the traditional button control and light indicator interface.This advantage of digital transformation and real-time access to data,coupled with the continued development of technology-driven innovations, has led to accelerated growth in industrial automation.
GreenTouch touch solutions,such as GT-TM-2C, GT-LB-CF,etc.,have waterproof and dustproof functions up to IP65 level,explosion-proof functions up to IK08 level with the advantages of easy integration and easy maintenance.As a special peripheral device,the display is the most convenient,simple and natural human-computer interaction interface. It is an ideal industrial control solution that can be used in harsh industrial environments.
Assist operators,engineers and managers from the moment they enter the shop floor.Sorting,storing,and shipping goods by automatically entering data improves efficiency,reduces costs,scales,reduces time and is more sensitive to feedback,changes,and failures.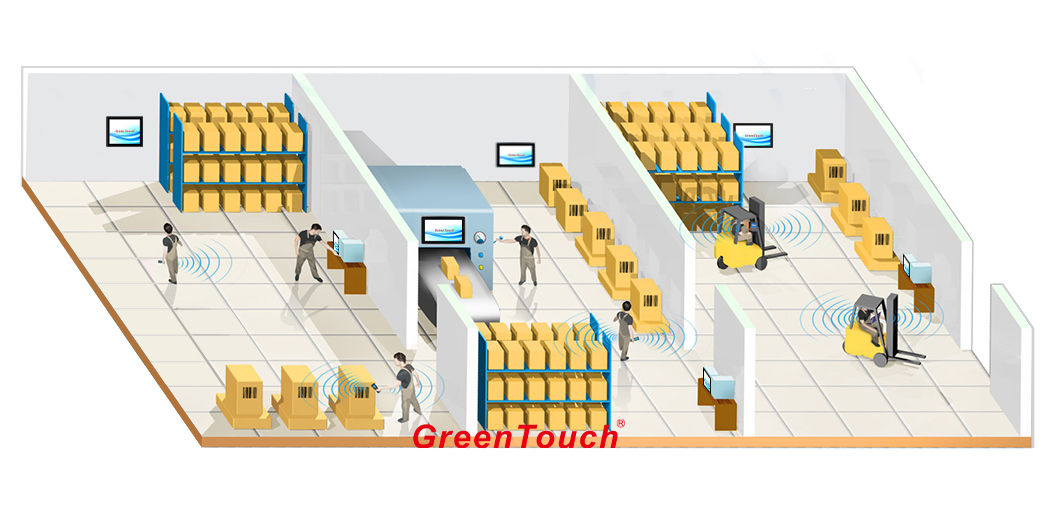 GreenTouch's Touch solutions are applied to devices such as:
| | | | |
| --- | --- | --- | --- |
| | | | |
| CNC Industrial Equipment | Device Smart Control | Operation & Monitoring | Production Line Automation |
Products Built for Industrial:
| | | | |
| --- | --- | --- | --- |
| | | | |
| GT-TM-2C series Open frame 7''-55'' | GT-TM-5A series Open frame 15''-23.6'' | GT-LB-CF PCAP touch monitor 10.1''-17'' | GT-TM-ZL PCAP touch monitor 15''-21.5'' |