Transportation
At present,intelligent transportation equipment with interactive touch design,such as ticket vending machines, airport self-service,passenger information system,is widely used in railway stations,subway stations,bus stations, high-speed railway stations, airports and so on.Users can buy tickets, pass identification,print boarding passes, travel itineraries and so on through a simple operation.
GreenTouch provides the ideal touch solution for transportation.Our all-in-one touch machine has stable touch function,accurate and fast touch response, waterproof and anti-damage performance.Using advanced LED backlight technology,the product is solid, stable and reliable,to meet the conditions of 7*24 hours of stable operation.
Users can quickly complete the query, printing and ticket collection services through self-service terminals, thereby improving efficiency,reducing costs and quickly evacuating personnel.Meanwhile,the user experience has been greatly improved while shortening the time.This interactive touch device has greatly improved the transportation industry by helping passengers manage their routes more scientifically and intelligently.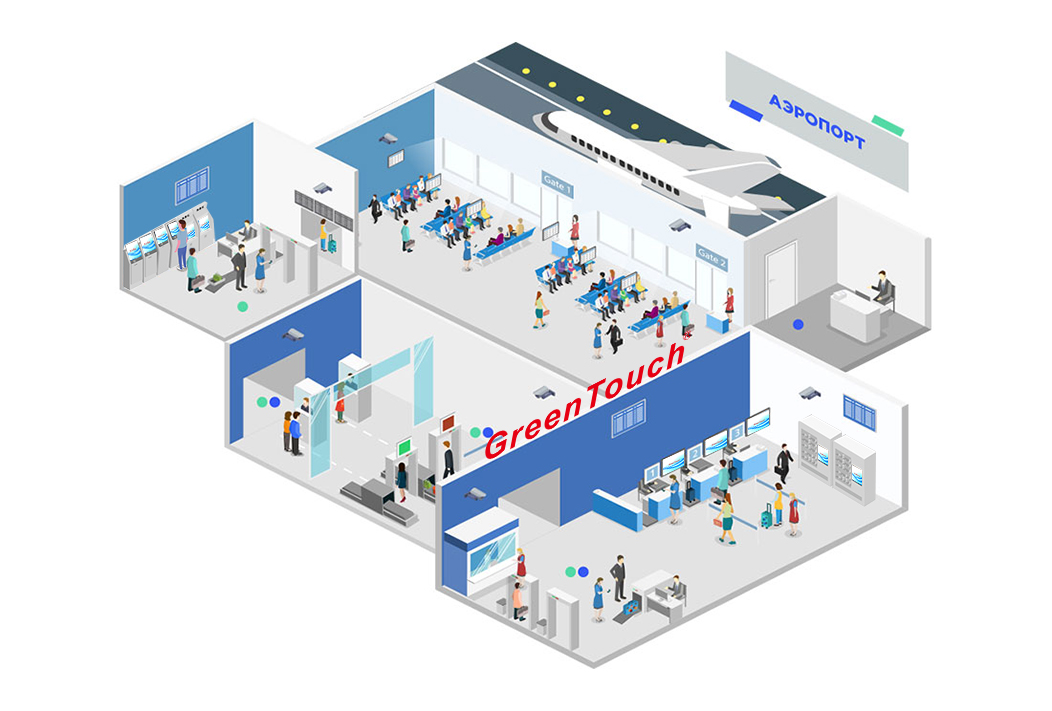 GreenTouch's Touch solutions are applied to devices such as:
| | | | |
| --- | --- | --- | --- |
| | | | |
| Self Check-in Kiosk | Self Check-in Machine | Self-Service Facilities At The Airport | Self-Service Ticketing Machine |
Products Built for Transportation:
| | | | |
| --- | --- | --- | --- |
| | | | |
| GT-TM-2C series Open frame 7''-55'' | GT-TM-5A-IRK Open frame 15''-23.6'' | GT-TM-ZL PCAP touch monitor 15''-21.5'' | GT-TM-3A series Closed frame 7''-27'' |