Medical & Healthcare
GreenTouch provides touch screen solutions for a variety of healthcare applications, including nursing stations, doctor's offices, patient self-testing systems, computer aided health systems, and more. Patient-centered, connecting medical staff and patients closely, improving the quality of care and timeliness of information. The introduction of interactive technology can strengthen capacity management, help hospitals rationally arrange staff allocation, and better manage the work of patient admission, discharge and transfer.
With more than a decade of experience in touch solutions, Green Touch is committed to providing stable touch products to the global gaming and entertainment industry. Touch display is for games, high-end venues, gambling and other game equipment, such as self-service terminals, game consoles, game consoles, etc., professional design of touch display products, equipped with high-quality LCD panel, wide view, high contrast, high clarity. Compared with the high maintenance cost of traditional game consoles, the original industrial touch screen adopted by Green Touch is durable, durable, and easy to maintain, which can adapt to harsh application environments. The IP65 waterproof and dustproof function and IK08 explosion-proof function of the front panel of the display ensure a high level of sealing of the product, and greatly reduce the cost of product and maintenance. Anti-damage glass, to ensure that the touch screen is not easy to be scratched, to protect user safety.
Green Touch products include 7-55 inch open touch displays and other sizes of wall mounted/desktop capacitive displays. Flat panel design and 10 point capacitive touch make our range of products with perfect touch and display effect. With FCC certification, CE certification, IP6X, IK08 protection rating, it is the ideal choice for all medical institutions.
Our touch products have passed strict temperature control box test,can adapt to -10℃~6010℃ working environment, with anti-light interference, anti-electromagnetic interference and anti-signal interference and other characteristics. The rear shell of the display adopts porous heat dissipation design, energy saving and low consumption, to ensure all-weather stable operation.
With GreenTouch's versatile and modular touch products, medical and beauty can create innovative solutions to adapt to the changing behaviors of users.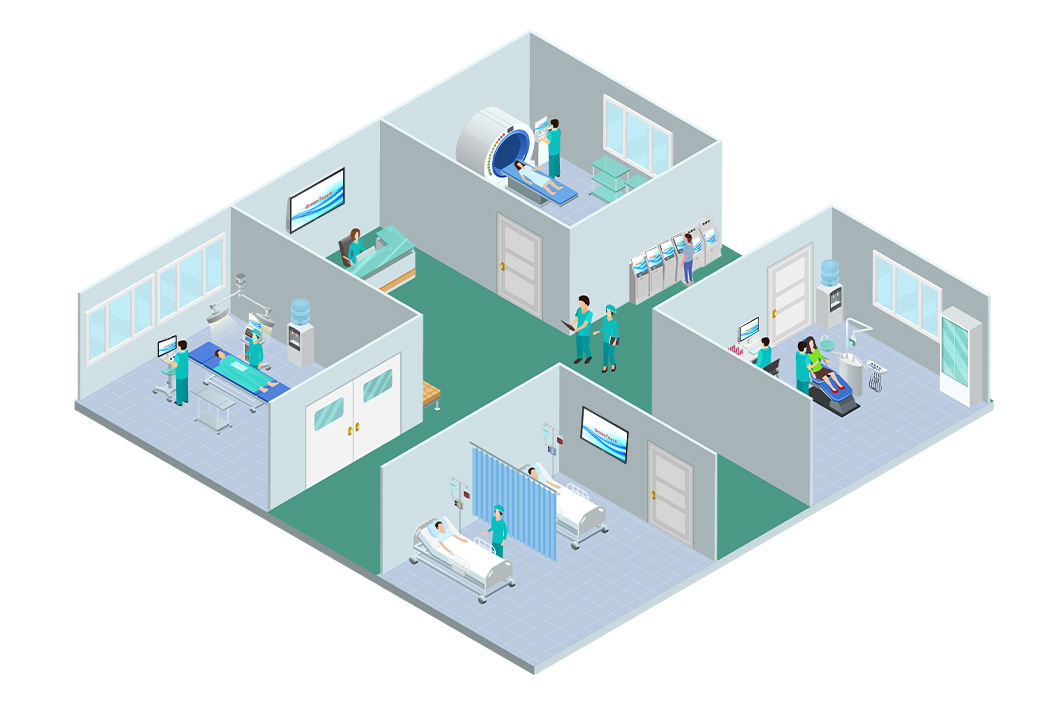 GreenTouch's Touch solutions are applied to devices such as:
| | | | |
| --- | --- | --- | --- |
| | | | |
| Medical Self-service Terminal | Hospital Testing Equipment | Medical Inquiry | Medical Call/Navigation Monitor |
Products Built for Medical & Healthcare:
| | | | |
| --- | --- | --- | --- |
| | | | |
| GT-TM-2C series Open frame 7''-55'' | GT-TM-3A series Closed frame 7''-27'' | PCAP touch monitor 10.1''-17'' | 2E IR touch PC Computer 32''-55'' |