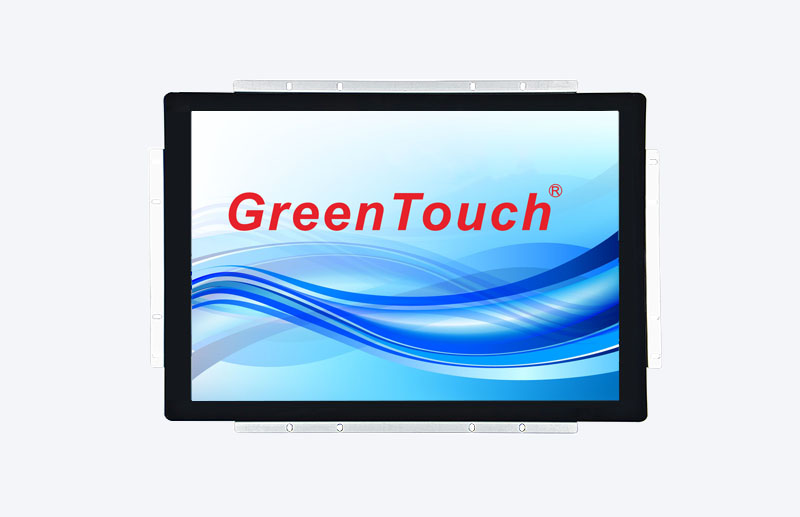 15" computer touch one machine
Open frame Touch All-in-One PC:
GreenTouch's 1505A 15 "Open frame Touch All-in-One PC is the integrated touch solution designed for automatic information systems, gaming and entertainment, as well as industrial Automation and control. 1505A open frame touch all-in-one PC is made based on the idea "designed for simple and convenient" and with the proven GreenTouch professionalism and reliability. The precise small frame design makes it easier for customers to install the product in the cabinet
Wide Application:
The 15-inch Android touch-one machine is equipped with Android 5.1.1 or Android 6.0 system, plus IDS's powerful remote control advertising release function brings a smooth experience and superior performance to the final product, which can be applied to digital signage. Touch interactive, consumer electronics, entertainment systems and other industries.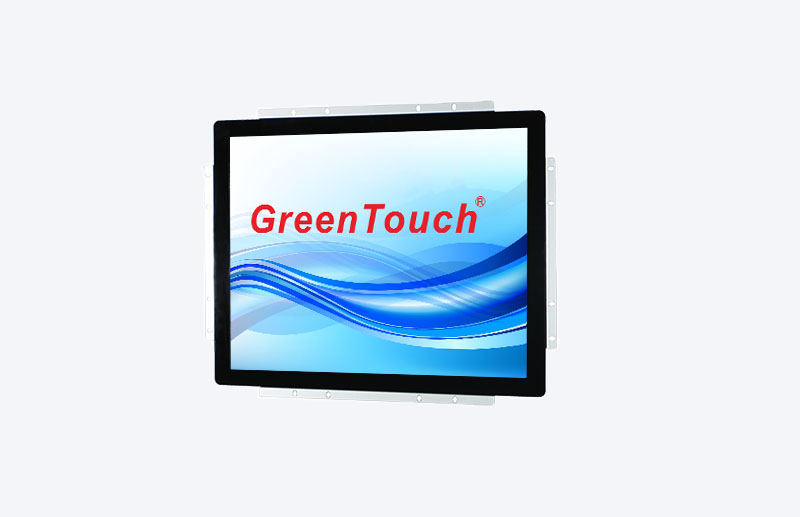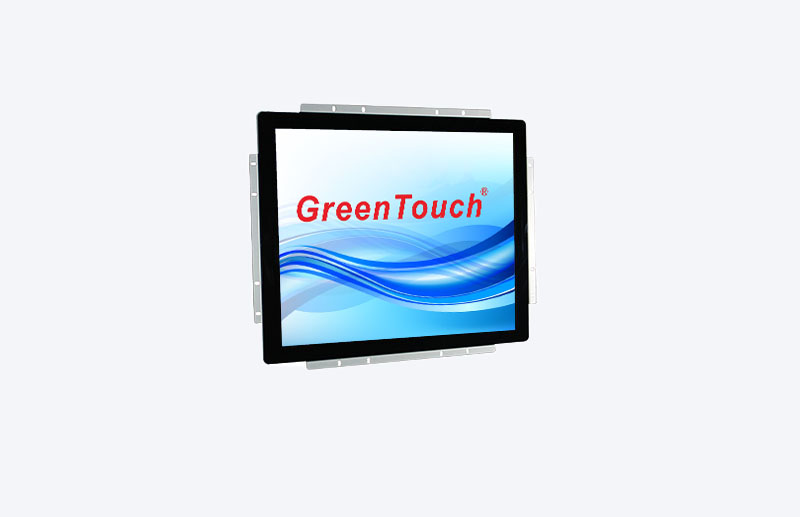 Commercial level::
The 15-inch Android touch-enabled unit supports the IDS advertising system, which can be selected for Ethernet (POE) or stand-alone USB flash drive for ad playback. The Ethernet (POE) mode is used for remote content deployment and device management, no matter where you are located. Push new content to the device in a timely manner. Both modes are capable of split-screen operation and are easy to deploy and manage.
I / O ports and support:
1505A 15 "Open frame Touch All-in-One is with a range of I / O ports and support a variety of third-party peripherals. The standard ports include four RS232 serial ports, two USB 2.0 ports, two USB 3.0 ports , Gigabit Ethernet interface RJ45 and a group of 3.5MM audio input port and a group of audio output port, a VGA and an HDMI video output port to be easy to increase the second monitor.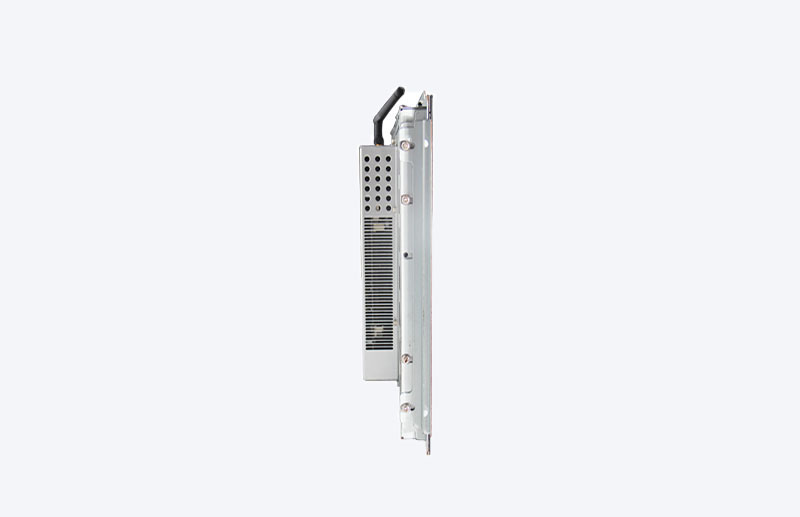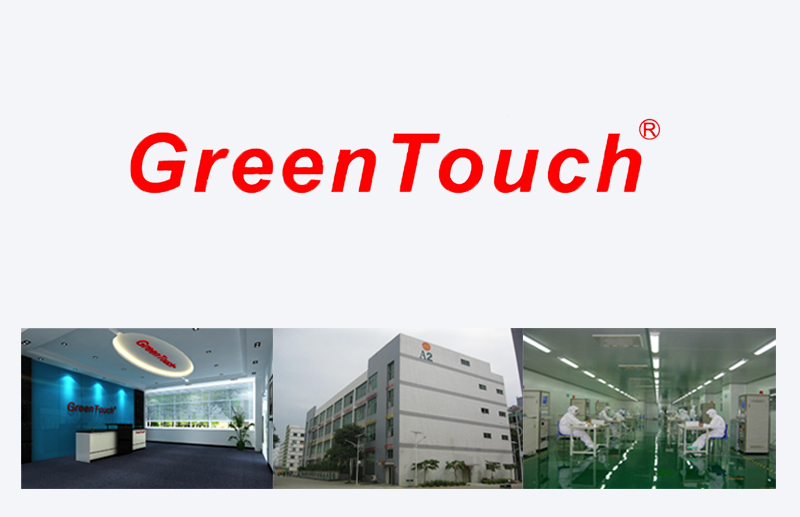 Company Profile:
The GreenTouch factory is located in the high-tech city of Shenzhen, China. It covers an area of 2000.00 square meters and has a plant area of over 1,700 square meters. GreenTouch design and produce resistive touch screen, projected capacitive touch screen, infrared touch screen, projected capacitive touch film, touch display and touch All-in-one, touch digital signage and open touch displays there.
Specification:
Part Number

Projected Capacitive Touch:TC-1505A-CTHD-3288

Infrared Touch:TC-1505A-IRHD-3288

Enclosure Color

Silver

Touch Technology&capability

Projected Capacitive Touch:10-point touch

Infrared Touch:2/4-point touch(optional)

Processing Unit

Rockchip RK3288 16GHZ Quad Core CPU

RAM


Standard:4GB

Economic:2GB

Storage

Standard:32GB

Economic:16GB

OS


Standard:Android 5.1.1

Optional:Android 6.0

Advertising Software

IDS 6.0

Diagonal

15 inch diagonal,Matrix TFT LCD (LED)

Screen Ratio

4:3

Active Area (mm)

304.1mm x 228.1mm

Resolution

1024*768


Viewing Angle

Horizontal(L/R):80/80°,or 160° in total;

Vertical(L/R):70/70°,or 140°in total

Color

16.2M


Brightness(Typ.)

360 nist


Response Time(Typ.)

Standard:30ms

Economic:12ms

Contrast Ratio

700:1


I/O slot

DC power interface、USB*2、RH45

micro sd、hdmi out、mini-usb、headphone

Wifi

IEEE 802.11 b/g/n

Blue tooth

V2.1+EDR/BT v3.0/BT v3.0+HS/BT v4.0

Ethernet

10/100M Auto adjustable ethernet RJ45+4 pins needles

Speakers

2*2W

MIC input

MIC input(pin port)

Audio Input

Earphone

Power

Externel DC - Adapter for selecting

Power Input Slot

INPUT POWER CONNECTOR

SPECIFICATIONS (for all in one PC)

- Type: DC cartridge receptacle;

Cartridge ID: 5.5 mm(± 0.3 mm);

Needle OD: 2.0 mm (+0.0 -0.1 mm);

Cartridge depth: 8.0 mm (± 0.3 mm);

Power connector(adapter)-type:DC cartridge ,

Cartridge OD:5.5mm(± 0.1 mm),Cartridge

ID:2.1(±0.1mm),Cartridge length:9.5mm

Input Voltage

12VDC +/- 5%

Power(Typ.)

monitor+adapter @ 230V/50Hz

Running: 15 W

Sleep: 1.5 W

Turn Off: 0.5W

Size

Projected capacitive touch:358.5mmx282.5mmx48mm

Infrared Touch:342mmx266mmx53mm

Shipping Dimension

510mmx435mmx125mm

Net Weight

3.6kg

Gross Weight

5.1kg

Working Temperature

0°C to 40°C / 32°F to104°F

Stock Temperature

-20°C to 60°C / -4°F to 140°F

Humidity

Working: 20% to 80%

Stock: 10% to 95%

Seal

Touch screen sealed to bezel

LCD touch screen sealed to LCD

MTBF

50,000 hours for testing

Warranty

1year

Certificate

UL,A1:B30 cU L (Recognized), FCC, CE,, China RoHS

Installation

100mm or 75mm VESA;Open frame bracket

Content in package

Product specification

Bezel type: L shape install rack and w shape screw

QC certificate

Warranty card

Optional Configuration / External Parts

HDMI cable

DVI cable

VGA cable

Touch USB cable

Power cable for North America

Power cable for EU&South Korea North America

Power cable for UK

Power cable for CN

Power cable for TaiWan

Power cable for JP

Power cable for Argentina
Optional/External sets(show all parts'photos and link them to the related parts' page)

Files Download:
Dimension Drawing:Download TC-1505A dimension drawing
Specification:Download TC-1505A specification
Certification:
(CE/FCC/ROHS certificate scan)
From now on, cooperate with GreenTouch. Contact sales (various links)
Web page navigation.