Product Overview
GreenTouch infrared touch frame TF series instantly turns LCD/PLASMA/front/rear projection monitor into interactive display.The original image quality is preserved because there is no film in front of the display.After a simple installation,the screen can be operated with either a finger,glove or a pen.Ourinfrared touch screens are assembled in in a standardized assembly line.During the production process,they pass 100% IQC,OQC testing to ensure product quality.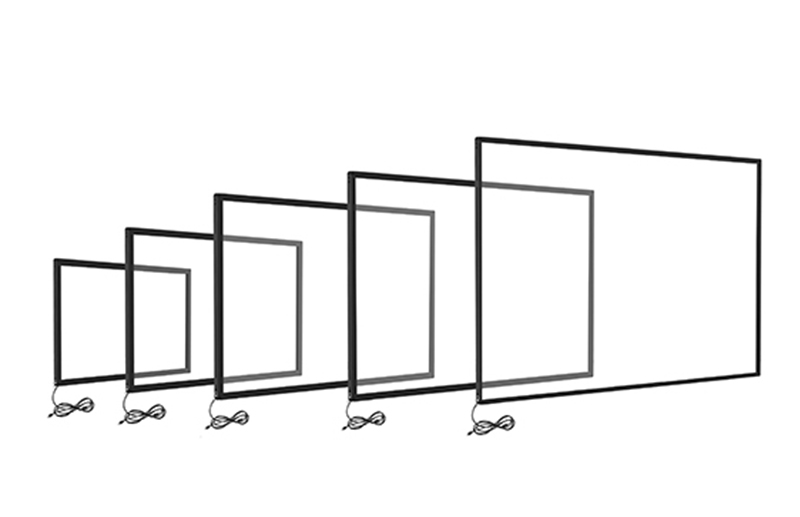 Product Advantages
♦ 100% light transmittance(no glass),sensitive operation,no disconnection,no ghosting or drift.
♦ Pure plane structure,excellent craftsmanship,slim design.
♦ LED tube core,stable performance,high touch precision,long life time.
♦USB interface,plug and play,easy to install,maintenance free,wear-resistant,sunlight-proof.
♦ Versatile touch object,super transparency,integrated controller.
♦ Support gesture,operable in various light conditions,indoor and outdoor.
Product Overview
Aluminum alloy shell,strong,durable,not rusty.The surface is made adopts black brushed sandblasting process,which is not easy to fall off and lose color.Aluminum alloy plug,free of driver.The USB recognition time prompts 3 times,transmission speed 480Mbps.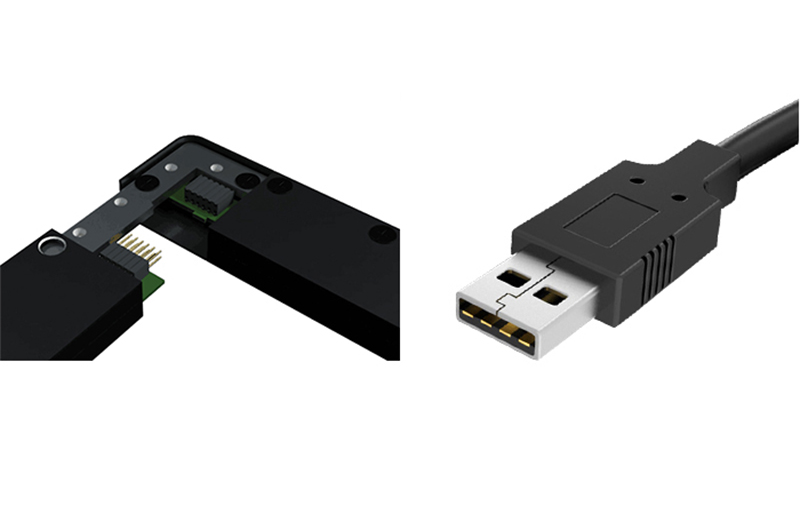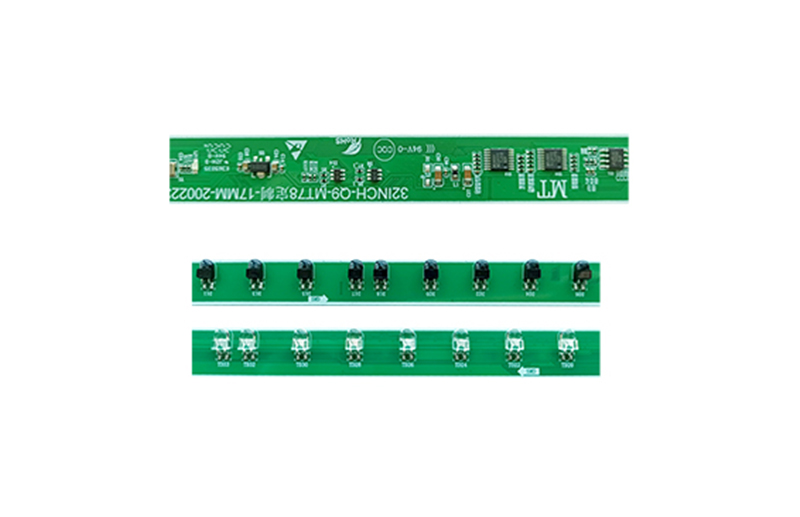 Chip Description
Advanced chip,LED infrared receiving tube,LED life time 60000 hours,LED tube core stable performance high touch precision long life time,even individual LED tube do not work,not affect the usage.
Product Custom
① Ir touch frame size
② Customer Logo
③ 27"-55"+ glass (optional)
④ 27"-55" glass thickness (optional)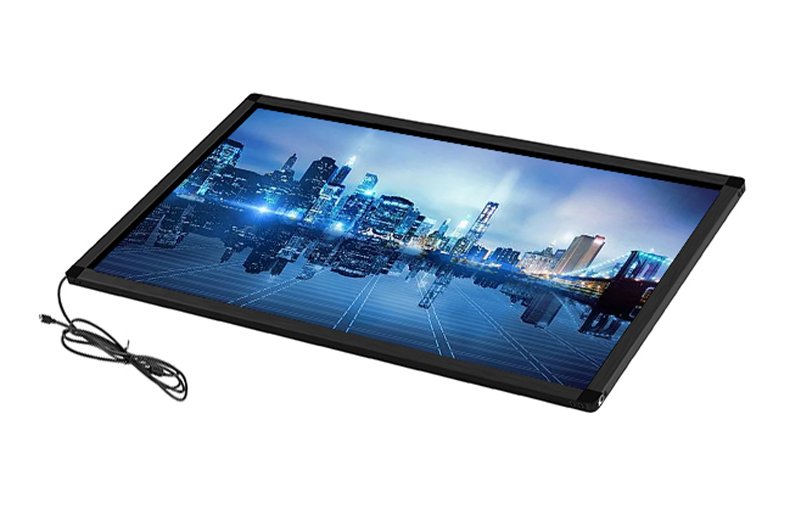 Engineering Drawing:GT-IR-TF47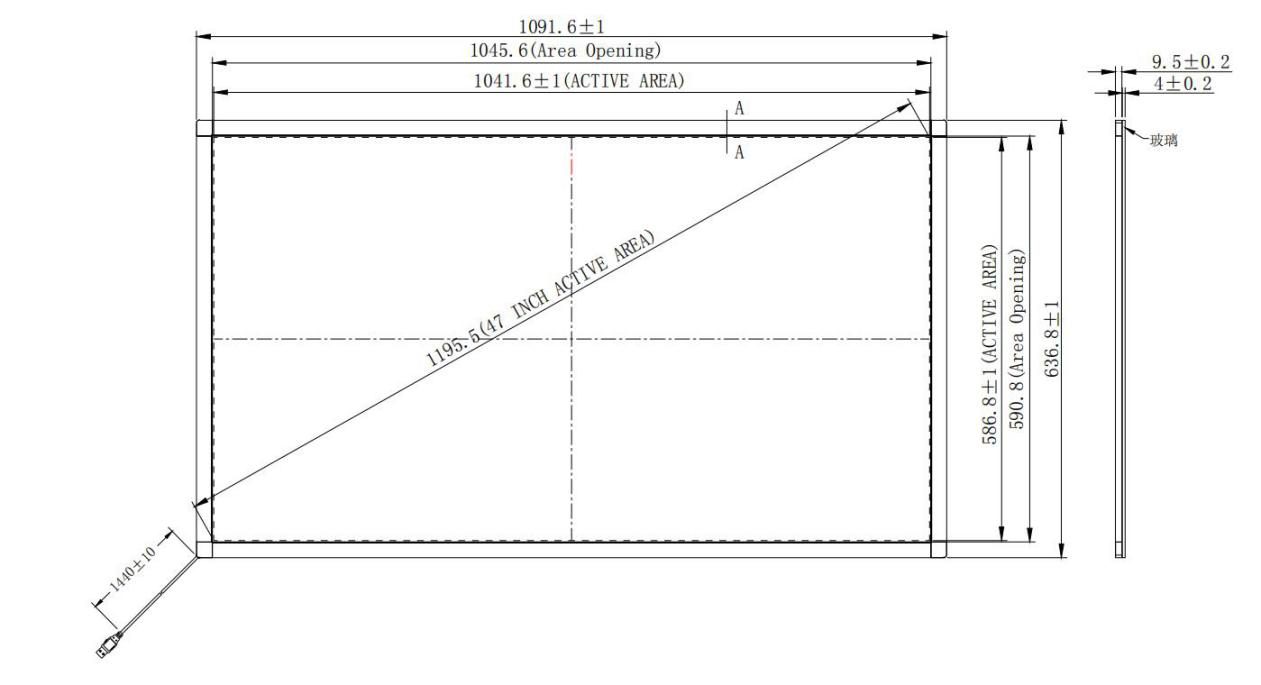 Product Applications

Game entertainment,advertising display,electronic education,public inquiry,medical service,automatic production,etc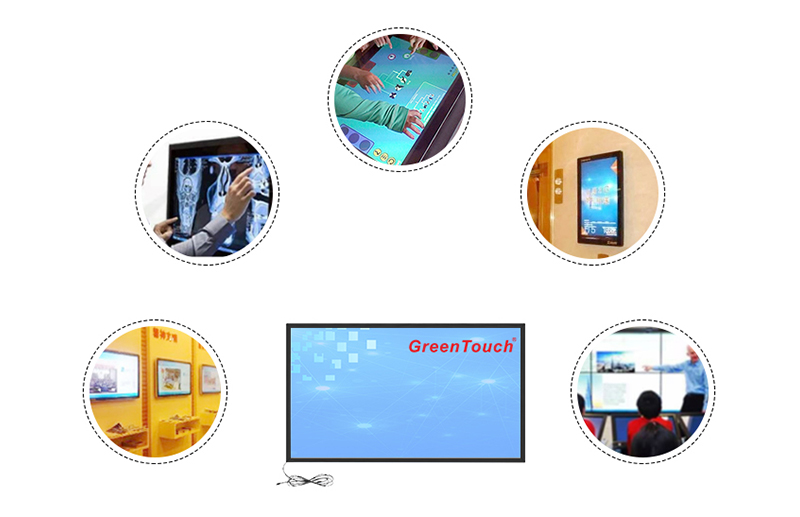 Product Parameters:
| | | | |
| --- | --- | --- | --- |
| Product Name: | Infrared touch frame 47" | Type: | GT-IR-F47 |
| Regular Size: | 32"-98" | Custom Size: | 100"-500" |
| Bezel Material: | Aluminium Alloy | Touch Resolution: | 32767x32767 |
| Touch Points: | 20 Points | Touch Object: | >5mm In Diameter, IR Opaque |
| Input Method: | Finger,Touch Pen | Transparency: | 100% |
| Response Speed: | ≤8ms | Operating Voltage: | DC 5V ±5% |
| Operating Current: | <200mA | About Noises: | No Noises |
| Interface: | USB,Plug And Play | Touch Durability: | Unlimited |
| Operating Temperature: | –10°C to 50°C | Storage Temperature: | Storage: –20°C to 60°C |
| Operating Humidity: | 10 to 85% | Storage Humidity: | 10 to 90% |
| Anti-light Interference: | >80000 Lux | Certificates: | CE,FCC,RoHS |
| Warranty: | 1 Year | 1 Year | Windows,Android,Linux,Mac,3M |